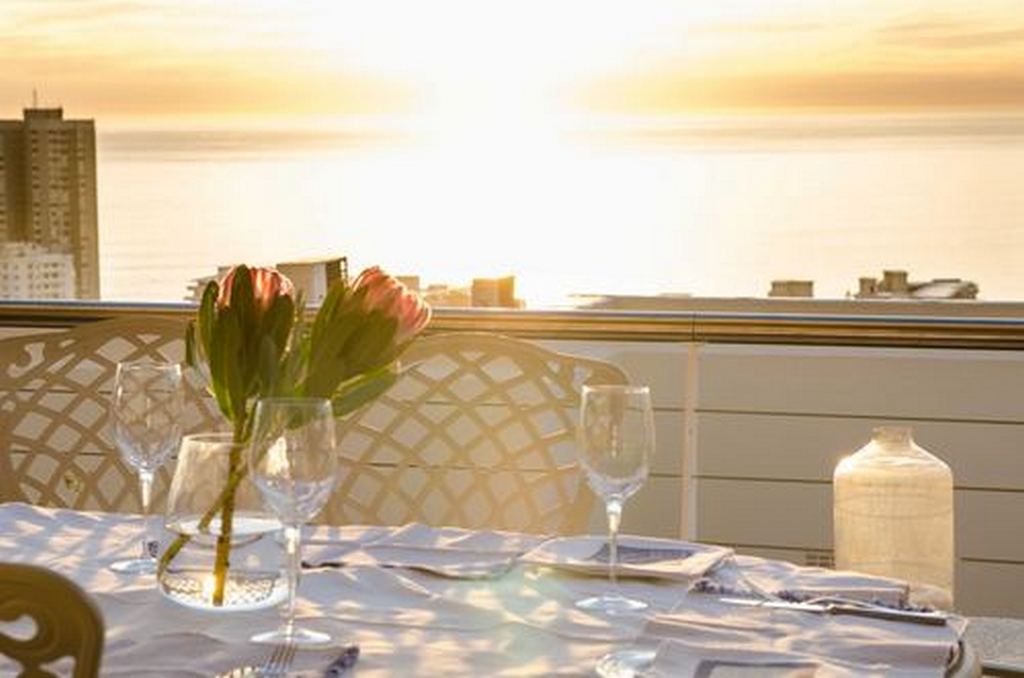 I'm definitely a summer girl. I just love the heat, the blue skies, the long days, the energy of summer … and most of all being outdoors as much as I can. In fact I remember having a  boyfriend some years ago, for whom this obsession of being outside was really annoying. I can still hear his voice (apparently imitating mine) on arrival at a restaurant and being asked where we would like to be seated …. "OOOWTSAAAD …. We want, or rather she wants, to be OOOOOWWWTSAAAAD!"
He got it. Any opportunity I get I am outside, walking on the promenade, on the beach, on my balcony with a glass of wine, enjoying a coffee in the sunshine, picnicking on the lawn, and best of all enjoying a meal (be it breakfast, lunch or dinner) al fresco!
Fortunately I am privileged to live in Cape Town where we have these glorious long summer days…  and this summer in particular we seem to have been blessed with extra balmy evenings where there is no need for a cardi or a sweater and one can sit outside late into the evening.
Sadly (for me at least … as I know many winter fans who disagree, and can't wait to don their coats and boots), summer is all but over. These past two weeks there has been a real chill in the air, signaling the onset of the cold and wet to come.  Today is particularly gloomy. Autumn is upon us and winter not far away. But one of the many things that I love about Cape Town is that after a couple of cold days, we get blessed with one of those gorgeous warm almost summery days. And when we do, I make the most of them. I abandon all thoughts of soups and casseroles and get outside (preferably with a glass of ice cold wine) and sa-vour the tastes of summer.
So, in celebration of the very last of summer, I thought I would share a couple of my favourite summer entertaining recipes … perfect to enjoy outdoors on a summer or even early autumn afternoon paired with a gin and tonic or an ice cold glass of wine.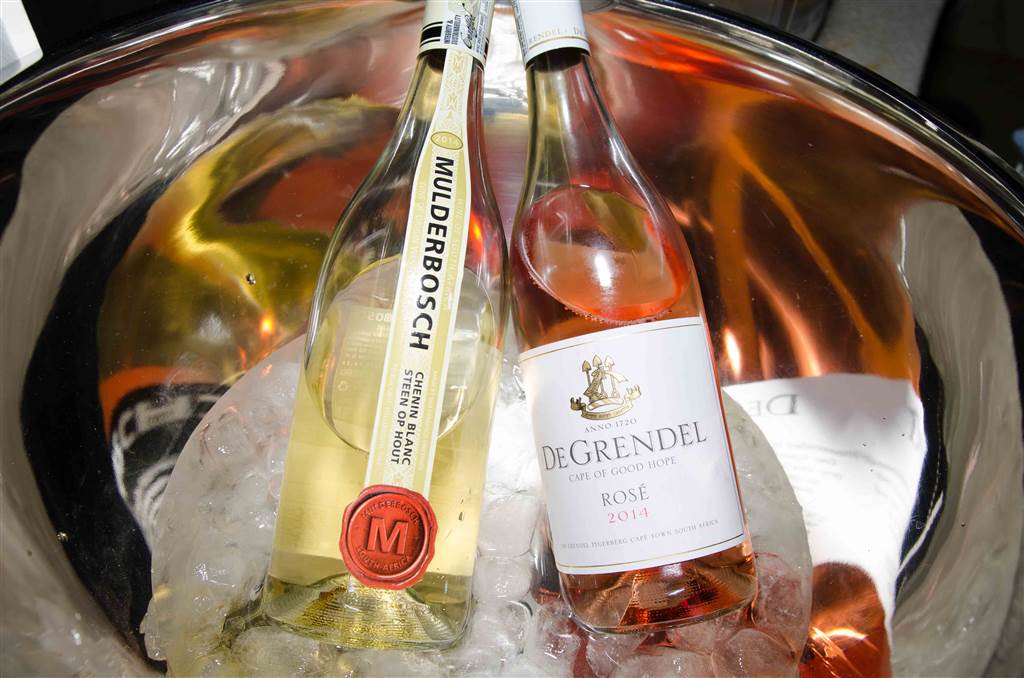 For starters, asparagus phyllo cigars. I think if you had to ask many of my friends what my signature dish is it's these… They are simple yet elegant. I love the bright green freshness of asparagus, and combined with the crunch of the phyllo and the touch of parmesan… heaven.  They can be plated as a formal starter or else served more casually canapé style with drinks on a  pretty platter. I usually serve them with garlic aioli … homemade if you have time, else Melissas does a great store bought option.
I always ensure that I make extra as the expected three or four per person don't touch sides. They are a little time consuming to make but they are not difficult, and trust me they are worth it! They can also be made the night or morning before, covered with cling wrap and refrigerated, so all you need to do when your guests arrive is take them out of the fridge for an hour or so and then pop them in the oven.  They look really impressive and are YUMMY.
recipe : asparagus phyllo cigars
(Adapt your quantities depending on how many cigars you want to make. You get six cigars per sheet of phyllo)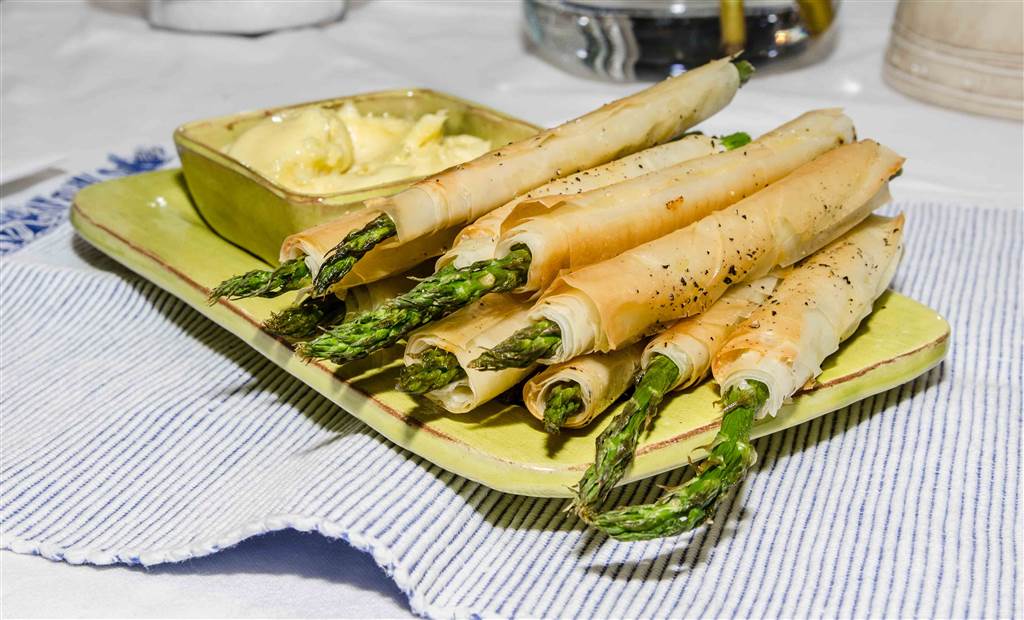 What you need
Fresh green asparagus
Frozen phyllo pastry
Unsalted butter for brushing
Grated parmesan (you can also try feta but I prefer parmesan)
Ground black pepper
 What to do
Preheat the oven to 180 degrees
Melt the butter in the microwave
Shave the tough ends of the asparagus with a vegetable peeler
Using a basting brush, brush one sheet of phyllo with the melted butter. Cut the sheet into six rectangles. Sprinkle a little parmesan down the middle of each rectangle. Place one asparagus on each  and roll up phyllo with asparagus top and bottom protruding
It is important to keep the remaining phyllo moist. I keep the sheets covered with a damp dish towel.
Spray a baking tray lined with foil with Spray and Cook. Place the cigars on the tray and brush the outsides with a little butter. Sprinkle with black pepper
Bake for 10 – 15 minutes until the pastry is golden. Allow to cool slightly before serving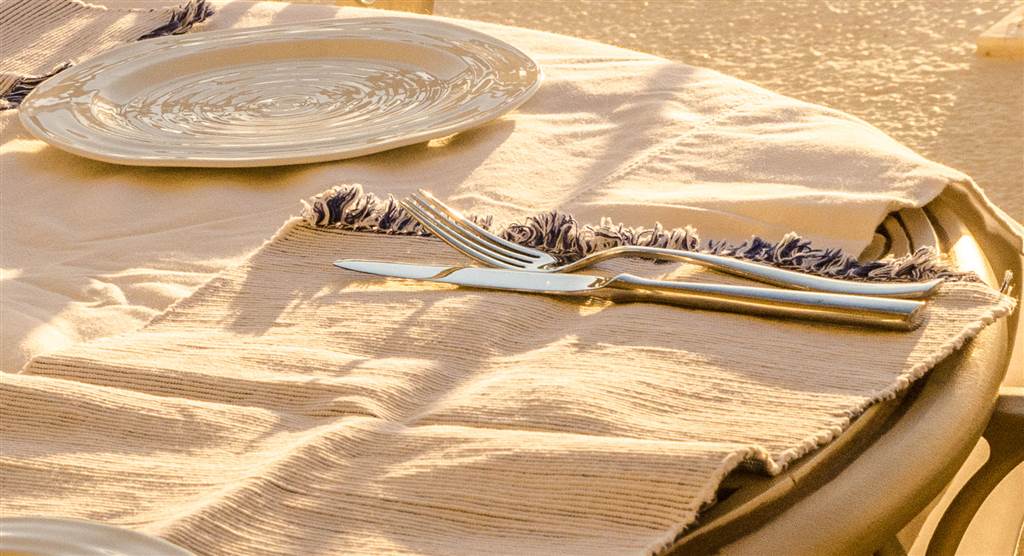 As a main you can never go wrong with fillet.  This one is extra special as it is marinated overnight. (I usually try for as close to a full day of marinade time as possible) The meat has the most incredible flavour and will be melt in the mouth tender. It can be served hot or at room temperature. The sauce adds the wow factor!
Another bonus of this fillet is that it is roasted in the oven … so if the weather (or the braaier) isn't as planned it's not a problem!
recipe:  roasted beef fillet (Serves 4 – 6)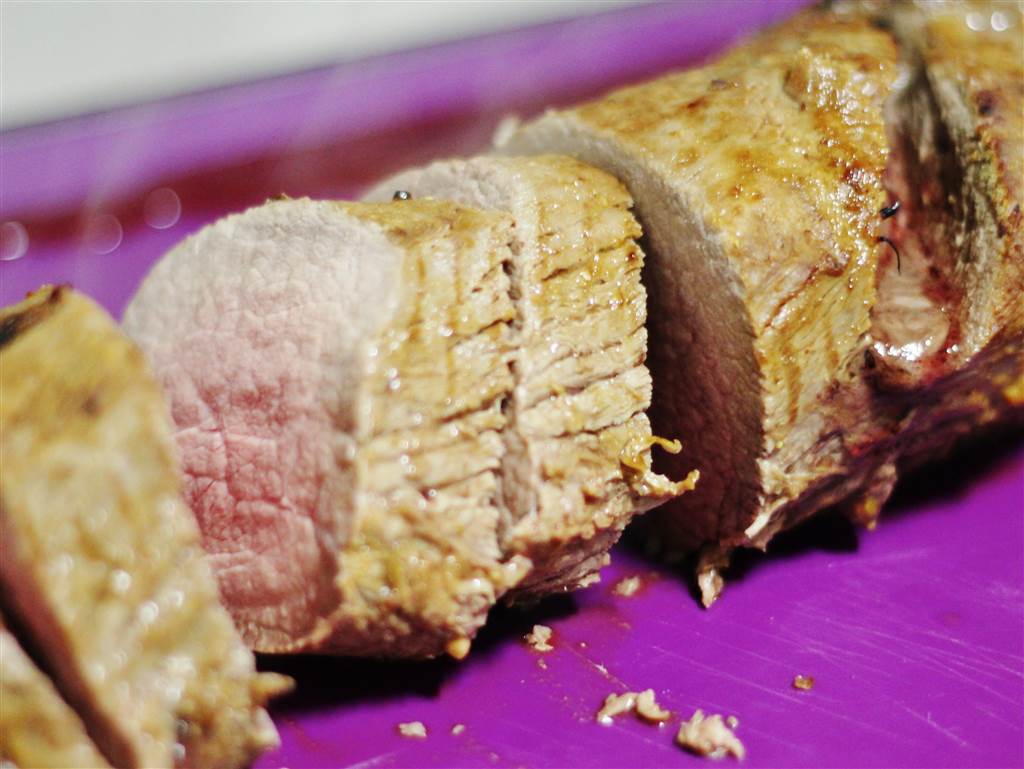 What you need
1-1.5kg beef fillet
For the marinade
60ml Dijon mustard
60ml Wholegrain mustard
60ml tomato sauce
60ml brown sugar
30ml Worcester sauce
30ml red wine vinegar
30ml olive oil
2 garlic cloves, crushed
150ml fresh cream
Salt and freshly ground black pepper, to taste
What to do
Combine all the marinade ingredients (with the exception of the cream) and pour over the fillet. Marinate in the fridge at least overnight
Preheat the oven to 180°C
Remove the fillet from the marinade and keep the marinade to one side
Brown the fillet on all sides on a griddle or in a frying pan
Place the fillet in a baking dish and cover with foil. Roast for 25 minutes for medium-rare (adapt cooking time to cook the meat to your liking)
Place the remaining marinade in a pot and allow to thicken over a gentle heat
Whisk in the cream and season to taste
Leave to rest covered for at least ten min and then slice the fillet into thick slices and serve with the sauce alongside
As accompaniments to the fillet I served charred chilli and lime mealies (these can be cooked either on the braai or on a griddle pan), a caramelized pear and goats cheese salad and caprese stacks.  Lovely combination of colours and flavours to complement the meat whilst still keeping it light.
recipe: charred chilli and lime mealies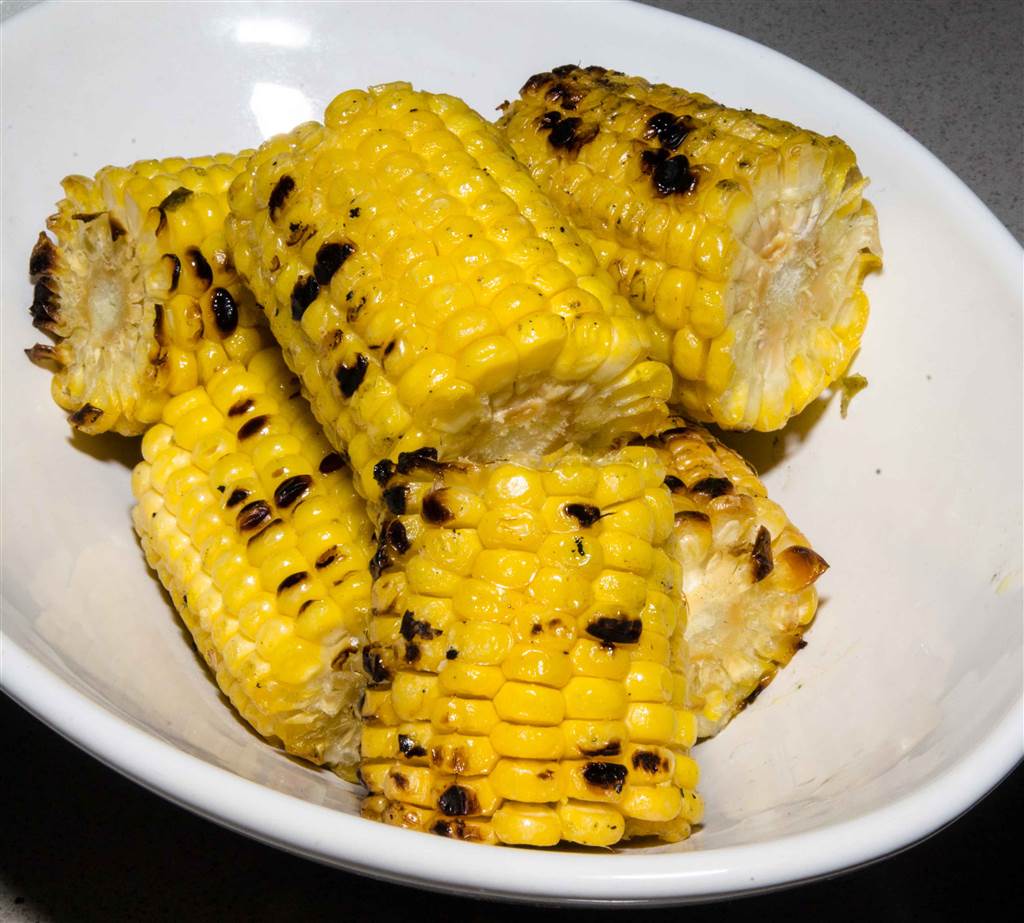 What you need
6 – 8 fresh mealies (de-husked)
For the marinade
120ml olive oil
20ml lime juice
½ – 1 red chilli
½ – 1 green chilli
Salt and freshly ground pepper
What to do
Par cook the mealies on the stove or in the microwave
Finely chop the chillis (I often do this using gloves so as to avoid burning my eyes later!) The amount of chilli you use depends on the strength of the chilli and your tastebuds!
Mix together all the ingredients for the marinade. Season to taste
Place the mealies on a hot braai (barbeque) or a griddle pan and baste with the marinade.   Grill for approximately 8-10 minutes until they have a charred look and are cooked to your liking
I always think that a lovely bread works well for a casual lunch or supper and can be used for leftover sarmies the next day…. (that's if there are any leftovers!)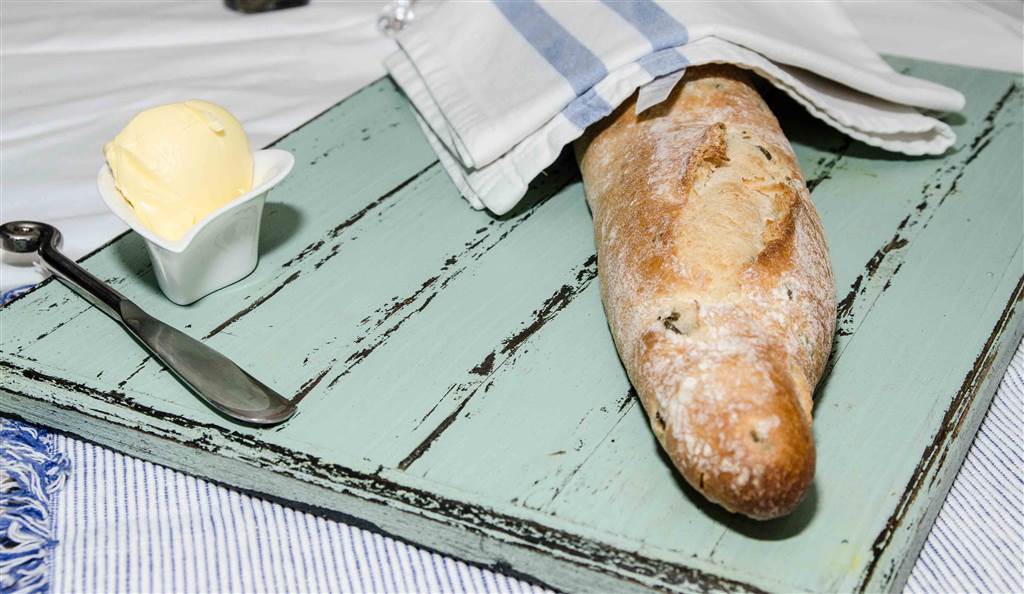 I love all things chocolate. This decadent chocolate tart  served with bright berries and a vanilla mascarpone sauce is light enough as a summer dessert but works equally well when it's not so warm outside. It's really quick to make and it's fabulous for entertaining as the mixture can be made ahead of time and kept aside somewhere cool until you are ready to bake and serve.
recipe : warm vanilla chocolate tart with vanilla marscarpone sauce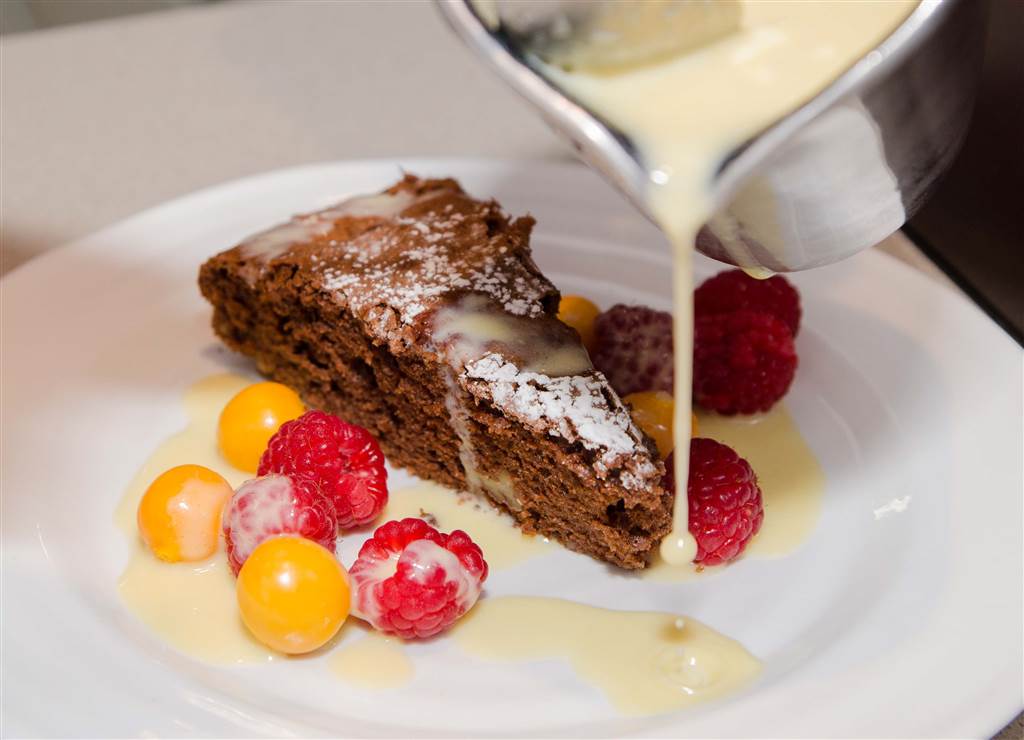 What you need
One plain croissant
150g whole blanched almonds
175g unsalted butter
150g castor sugar
300g good quality dark chocolate
4 large eggs
5ml vanilla essence
150g mascarpone cheese
For the sauce
250g mascarpone cheese (softened)
125ml milk
60ml castor sugar
10ml vanilla essence
What to do
Preheat your oven to 180 degrees
Grease a spring form tin with a tablespoon of the butter
Place the croissant and almonds in a food processor and blend until the mixture resembles fine breadcrumbs
Sprinkle enough of the almond mixture into the tin so as to lightly cover the base and sides (ensure enough is left to add to mixture later)
Melt the chocolate (best way is to use a double boiler)
Using a food processor, cream the sugar and the rest of the butter
Add the rest of the almond mixture , the mascarpone, chocolate, eggs and vanilla essence and gently process until combined
Pour on top of the almond mixture and bake for 30 minutes
The middle of the tart should be slightly runny when removed from the oven
Allow the tart to stand for 10 min to cool slightly before removing from the tin
To make the sauce combine all the ingredients and stir (can be made ahead of time and refrigerated)
Sprinkle with a little icing sugar and serve warm with a mixture of seasonal berries and the vanilla mascarpone sauce (or just a blob of vanilla ice cream if you prefer)
So now we just need to hold out for some more of those unexpected days ….. to sa-vour summer.
If not, we are less than six weeks away from our shortest day ……………